Outdoor Playground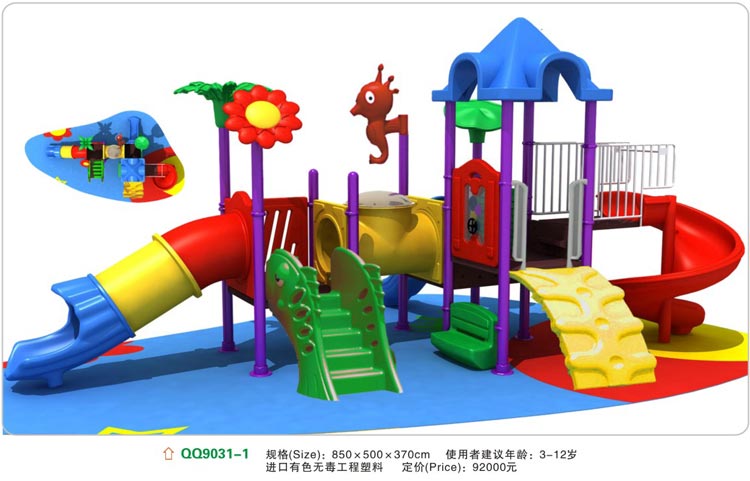 Large outdoor slide, choose of large slides! Guangzhou Qiaoqiao large game facilities slides! Guangzhou." People-oriented, quality first" the entrepreneurial spirit, sincerely for your service!
Large slide: imported food grade engineering colored plastic, with advanced molding technology of casting system. The column and fasteners, metal pieces are made of high temperature coating, and lai.
1, bright color, do not fade, high strength, wear-resistant, anti-static, light fastness, aging, cracking.
2, the reference styles popular in Europe and America, combined with the characteristics of the domestic market, will be clever run, climb, climb, drilling, turning, sliding, rolling and other functional soluble in children's play, can exercise children's balance, coordination and creation ability, but also conducive to children's self-protection awareness.
3, very applicable to the lively occasion ( Park, community, supermarket, nursery school ). Recreational facilities of the structural safety and durability, its ingenious design, color harmony, all plastic parts are combined skillfully, can bring the child safe, fun and lively feel.
4, according to the actual size of the venue, design different styles of recreational facilities.