Fitness Equipment series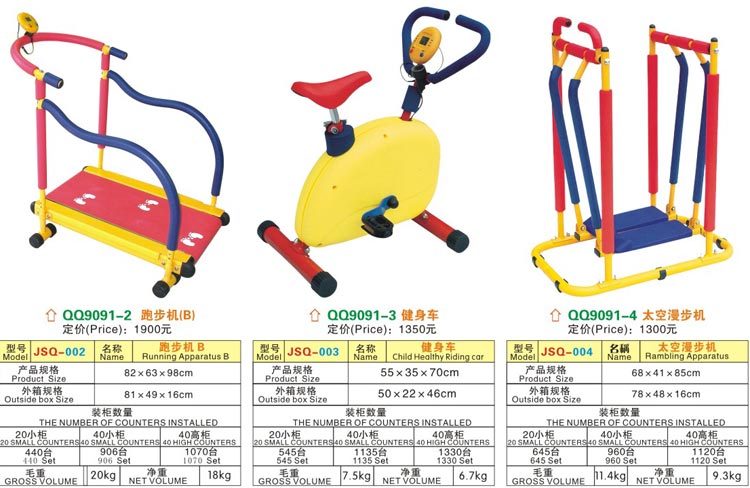 Fitness equipment often in training function to classified into a single function and integrated multi function two kinds big. Dan Gong energy equipment, commonly used in the rowing machine, fitness cars, walking machine, treadmill, beautiful waist machine.
Elliptical running machine: smooth trajectory and cross slope patent technology allows users to comply with the biomechanics of posture exercise muscle group, increasing the exercise device diversity and validity. Zero resistance exercise reduces muscle strain occurs.
Fitness car: exercise, like riding a bicycle, mainly used to develop leg strength, enhanced cardiovascular function.
Pedal bike: mainly used to exercise the leg muscles of the abdomen, waist, and function of heart and lung.
Treadmill: mainly used to exercise the legs, hips, waist, abdomen muscle and cardiopulmonary function.
Beautiful waist machine : the waist, back massage.
For toys fitness equipment advantage:
1 fitness equipment products and diverse, there are systemic, integrated a variety of products
2 covers an area of small, easy to operate, with all ages
3 affordable, high quality products
4 good after-sales service quality, regular maintenance