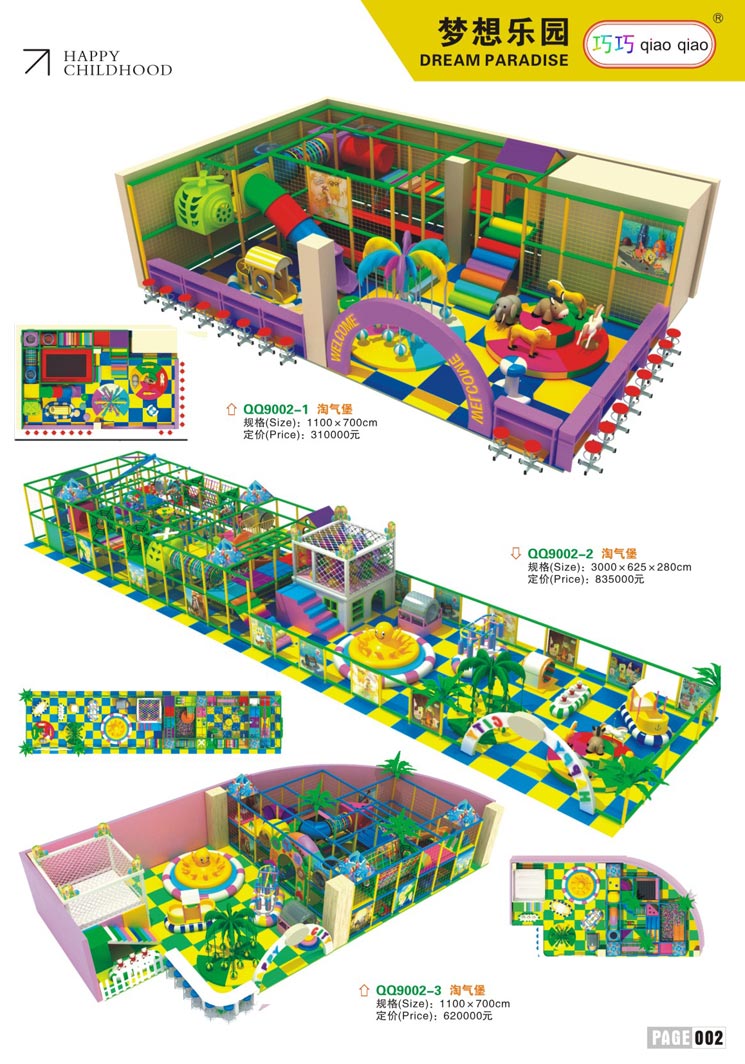 Naughty Fort material description:
1, plastic pieces: imports of engineering plastics, employs 4mm thick polyethylene composite materials and the infiltration of ultraviolet resistant, antistatic and anti decoloring elements, increase of plastic pressure resistance, weather resistance, ultraviolet intensity does not fade.
2: 150mm joint splint, soft, high density sponge, PVC soft leather.
3, the column: 48mm GB galvanized steel pipe, EPE foam, CHS-350mmPP band.
4, safety net: 50 * 50mm using a three adhesive composite polypropylene material net;In 5, the ground: 320 * 320 * 10mm foam mats